Community Advocacy Services
Manage the Life of Your Businesses and Community through "Tailored to You Innovation" So that Your Signature Services and Legacy Continues On In The Generations To Come.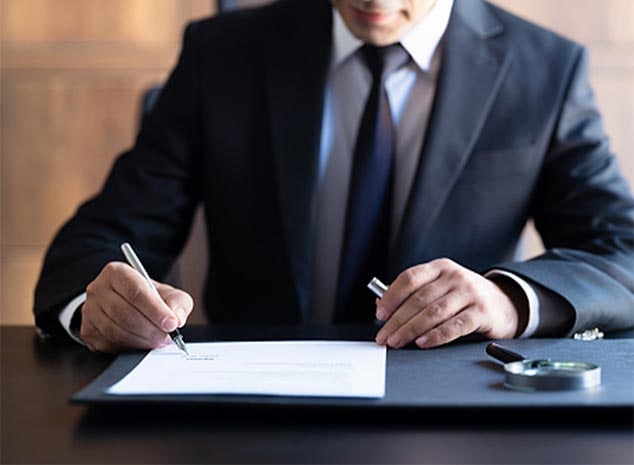 Visionary's Community Advocacy Services helps facilitate and bridge much needed help both locally and globally to any population that might not otherwise have access to outreach services and programs. Our goal is to offer services, guidance and tailored assistance with the numerous outreach programs that are here for those in the community and globally to benefit from that are considered "at-risk or under-served" and who can be easily exploited. Many of these services consist of Home and Shelter Issues; Veteran's Medical Disabilities; Social Security and Disability Assistance; Social Welfare Assistance; Child Support and Child Care Assistance; Elder Care Abuse and Assistance and some assistance with Minor Criminal Offenses (such as clearing up of older tickets). Many are unable to help themselves. Visionary is here for them.

@VisionaryisYourAdvocate
Home and Shelter

Issues

Shelter is a basic need for everyone, and it's the foundation from which families and individuals can begin, or rebuild, stability and self-sufficiency. Visionary leads the needy people to right path which ends up in providing them emergency homeless shelter as well as financial assistance with rent and utilities to prevent homelessness from occurring.

Services provided

at Visionary:
Tenant-based rental assistance.
Community case management and permanent housing placement.
Emergency Solution Grants.
Utility Assistance Program.
Home and Shelter

Issues

Visionary helps disabled veterans obtain medical help, access jobs and live active lives, and advocates for veterans' rights. We here at visionary also helps disabled veterans access benefits from the Department of Veteran Affairs, and provides additional assistance with home loans, scholarships and rides to VA hospitals.

Visionary also provides Aid and Attendance (A&A) pension, which provides benefits for veterans and surviving spouses who require the regular attendance of another person to assist in eating, bathing, dressing and undressing or taking care of the needs of nature.

At Visionary we provide information on the SSA's wounded warrior program and how to apply for benefits. We also provide information on ODEP's activities to increase access to jobs for people with disabilities.

Services provided

at Visionary:
Quality health care.
Employment opportunities.
Educational and training opportunities.
Community support.
Support for families.
Social Security and

Disability Assistance

Visionary helps in providing a monthly payment to financially needy residents 18 and older and married couples without children who are unable to work due to a disability and have a high probability of receiving federal Supplemental Security Income (SSI).

At Visionary, we strongly believe that people who are unable to work because of a severe disability- deserve to receive benefits. Unfortunately, proving their disability to the Social Security Administration is an overwhelming and often unsuccessful process without a knowledgeable person by their side. We ease your stress and help you navigate the entire legal process from start-to-finish while increasing your chances of a successful disability claim.
Services we

Offer:
A registered nurse reviews your case.
One-on-One comprehensive, stress-free services.
100% free service unless you win.
Social Welfare

Assistance

We at Visionary can help you with questions or concerns about government assistance programs and services. We help people who face a disability or a life-threatening disease or a social problem, such as inadequate housing, unemployment, or substance abuse. We also assist families that have serious domestic conflicts, sometimes involving the child or spousal abuse.

Services we offer

at Visionary:
Understanding laws and policies that govern benefit programs.
Connecting with Community Supports.
Income Support.
Adult/Child health benefit.
Child Support and Child Care Assistance
Visionary serves some of the most vulnerable children, youths, and families. We specialize in building on the strengths of families and helping them to provide a safe and nurturing environment for children and youths.
When families are unable to provide a safe environment to their kids, Visionary intervenes to protect the children from harm. We ensure that children and youths who have experienced abuse or neglect are supported through a range of services.
Services we offer at Visionary:
Develop interventions to support the positive social and emotional growth of the child.
Making home visits to support the parents in providing positive parent-child interactions.
Identifying family needs, community services, and resources that will help meet needs.
Make referrals and help connect the family to those resources.
Help coordinate services, and advocate on behalf of the child and family.
Elder Care abuse and Assistance
Visionary provides advocacy for people living in aged care facilities, and people who have in-home aged care services. We also assist people who are victims of elder abuse. We know the rights of older people and stand up for them.

Services we offer at Visionary:
Providing information and advice about elder rights and responsibilities.
Supporting elder people to be involved in decisions affecting their life.
Assist elders to resolve problems or complaints in relation to elder abuse.
Promote the right of elders in the community.
Useful Links
Housing Program:
https://www.tdhca.state.tx.us/home-division/
https://hhs.texas.gov/services/mental-health-substance-use/mental-health-crisis-services/programs-people-who-are-homeless-or-risk-becoming-homeless
https://www.hud.gov/states/texas/homeless
https://www.waco-texas.com/housing-homelessness.asp#gsc.tab=0
Disability Program:
Medicare- https://www.medicare.gov/
Supplemental Nutrition Assistance Program (SNAP)- https://www.fns.usda.gov/snap/supplemental-nutrition-assistance-program
Social Security- https://www.ssa.gov/
Supplemental Security income (SSI)- https://www.ssa.gov/benefits/ssi/
The Governor's Committee on People with Disabilities- https://gov.texas.gov/organization/disabilities
Social Service:
https://www.usa.gov/benefits
https://hhs.texas.gov/
Veteran's Medical Disability:
https://www.tvc.texas.gov/wp-content/uploads/2018/05/TVC-Vets-Benefits-Book-BW-Apr-10-2018.pdf
Child Care Program:
https://www.twc.texas.gov/students/child-care-program
https://childcare.gov/state-resources?state=48&type=202
Elder Care Abuse:
https://www.dfps.state.tx.us/adult_protection/
https://www.texasattorneygeneral.gov/consumer-protection/seniors-and-elderly/how-spot-and-report-elder-abuse-and-neglect